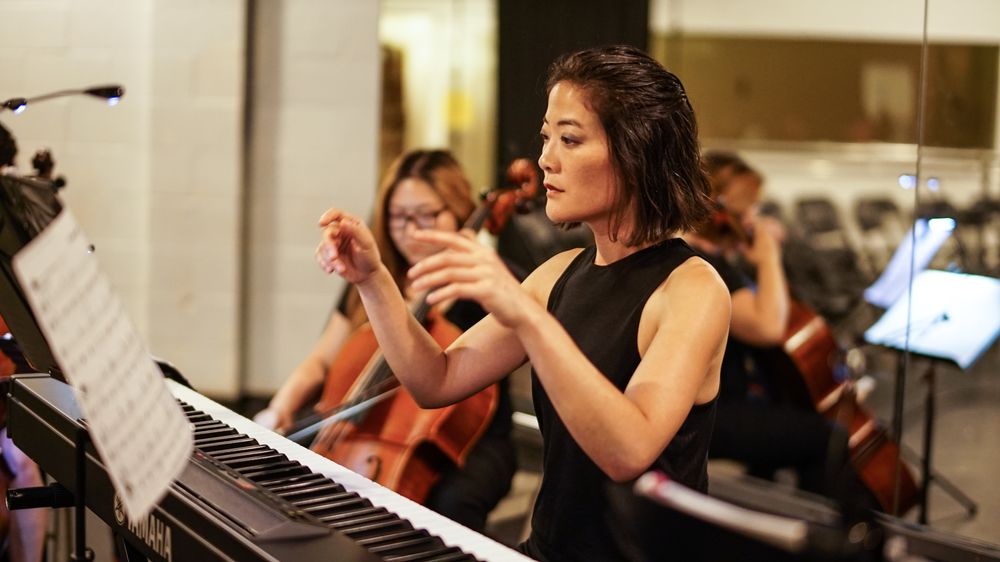 My passion for making music is fueled by a commitment to building community. I believe that we create the most impactful performances when we discuss musical ideas collectively and identify thematic narratives that hold personal and social relevance to our own lives. I am invested in creating strengths-based and supportive rehearsal spaces because we are at our most vibrant when we feel valued as individuals. I seek out artistic partners who are informed about systemic privilege, oppression and intersectionality. I especially enjoy collaborating with choreographers and exploring the infinite intersections between music and movement. 
I am a strong sightreader of both notated music and chord charts. I have ears the size of a house. I am fluent in classical, musical theater, and pop genres. I am equally comfortable directing musicians as I am following a baton. You can find me playing in the Glorya Kaufman School of Dance at USC; Herb Alpert School of Music at UCLA; studio sessions; musical theater productions (click here for a list of shows I've played); and on stage with instrumentalists and vocalists (click here for a partial rep list).  Click here for a list of songs I play on repeat to get a sense of my musical inspirations.
Acknowledgments: 
I am forever grateful to Margreet Francis at The Hartt School for showing me how to collaborate with grace,  integrity, and kindness. I am also indebted to Dr. Tali Tadmor (CSUN), Jim Ahrend, Michael Anthony, and Keigo Hirakawa for their feedback and encouragement. Much love always to JVZ for his steady support.